Sachin names the biggest threat for team India ahead of Test series vs Australia
Sachin said David Warner and Steve Smith is the biggest threat for team India ahead of Test series
There are only two days left for the start of the Pink Ball historic Test in Adelaide between India and Australia. In such a situation, there is a discussion of the playing eleven of this day-night match. Australia and India are worried about this. Legendary cricketer Sachin Tendulkar has given his opinion before the first Test of the four-Test series.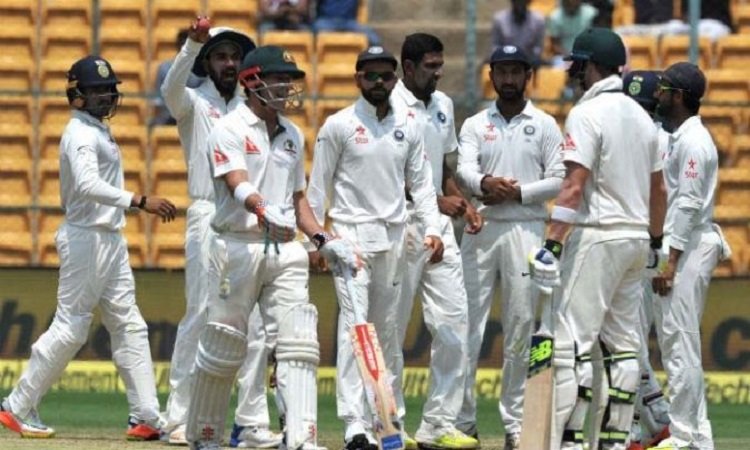 Sachin said that the Australian team is very strong. Especially with the return of David Warner and Steve Smith. Both these players have returned to the team after a one-year ban on ball-tampering.
Sachin has also described another Australian batsman Marnus Labuschagne as a player for India. Tendulkar said, 'Last time when Australia played with India, there were not these three important players – Warner, Smith, and Labushen. This time Australia's team is stronger than last time. When some of your senior players do not even play, a void is created.
Let us know that David Warner and Steve Smith were not part of the team that India had defeated 2–1 in the previous tour on 2018-19. Marnus Labuschen did not even make the debut then. Tendulkar also believes that India's bowling attack under the leadership of Jasprit Bumrah and off-spinner Ravichandran Ashwin is strong and can answer the challenge of Australia correctly.
Sachin Tendulkar said, 'Every era should be kept separate. I don't like to compare, but I would say that India now has a complete bowling attack. So it does not matter what kind of pitch you get to play. You have swing bowlers, you have wrist spinners, finger spinners as well.