After Lok Sabha, NCT of Delhi (Amendment) Bill, 2021 also passed from Rajya Sabha
NCT of Delhi (Amendment) Bill, 2021 Passed-
New Delhi : The Government of National Capital Territory of Delhi (Amendment) Bill 2021 (NCT) has passed in the Rajya Sabha amid a loud uproar. However, the NCT bill was passed before the Lok Sabha. The Rajya Sabha on the National Capital Territory of Delhi Government (Amendment) Bill 2021 created a ruckus on Wednesday. Rajya Sabha member of Aam Aadmi Party, Sanjay Singh said in the Rajya Sabha that I demand justice from all the members to save the constitution, for the 2 crore people of Delhi, 130 crore Indians. I tell all the members – we will come here only when there is a constitution.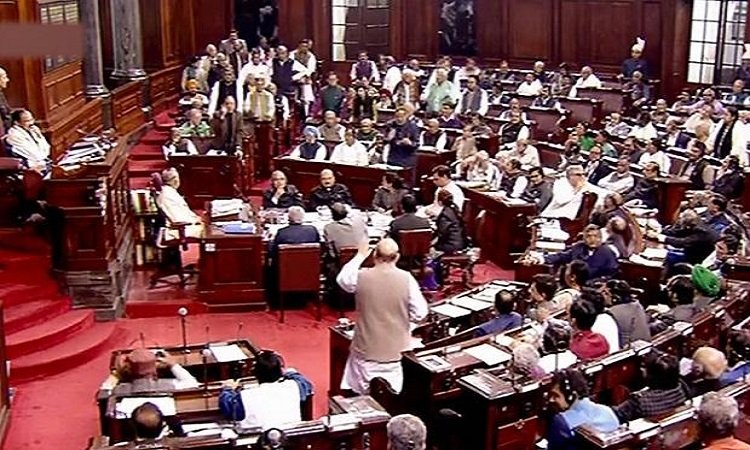 Sanjay Singh said that the Bharatiya Janata Party is losing in Delhi for 23 consecutive years. Bharti Janata Party now wants to remove a government that has continuously worked for the people of Delhi and is winning by a majority. Sanjay Singh said that all political parties should oppose this bill because it can happen to anyone tomorrow.
Let me tell you that before this bill there was a huge uproar in the Rajya Sabha on Tuesday. Due to which the proceedings of the house had to be postponed several times. The bill is being discussed once again on Wednesday, on which an agreement has been reached between various parties. In Rajya Sabha, Zero Hour and Question Hour is postponed on Wednesday, in such a situation, the House has been called at 10 o'clock. As per the schedule, the Finance Bill is being discussed first. After this, many other Bills, including the Delhi Government Amendment Bill, can be debated. This bill has been passed by the Lok Sabha.
National Capital Territory of Delhi Government Bill passed in Lok Sabha
Significantly, the Delhi National Capital Territory Government (Amendment) Bill, 2021 was passed in the Lok Sabha on Monday. During the discussion on this bill, BJP MP Meenakshi Lekhi said that the Lieutenant Governor as the Administrator in Delhi has the right to run the government and this is already determined under the Constitution. The Central Government is clarifying this matter through amendment and is implementing it. On this, Congress claimed that through this 'unconstitutional bill', the central government is trying to run backdoor rule in Delhi. Congress leader Manish Tiwari alleged that BJP had once advocated giving full statehood status to Delhi, but now this government wants to end the democratic system in Delhi.
Opposing the Delhi National Capital Territory Governance (Amendment) Bill, 2021, Congress on Monday claimed in the Lok Sabha that through this 'unconstitutional bill', the central government is trying to run backdoor rule in Delhi. Beginning the discussion on the Bill in the lower house of Parliament, Manish Tiwari of Congress also alleged that the BJP and its current government at the center, which once advocated giving full statehood status to Delhi, now want to end the democratic system in Delhi too।