Antilia bomb scare case: UAPA invoked against Sachin Waze
UAPA invoked against Sachin Waze-
Mumbai Police officer Sachin Waze, who is suspended in the case of explosives-laden with explosives found outside Mukesh Ambani's house, Antilia, is not taking any name. The National Investigation Agency (NIA) has imposed the Unlawful Activities (Prevention) Act (UAPA) against Vaze. On February 25, a Scorpio vehicle was found outside the Mumbai home of industrialist Ambani, which contained explosive material. The case was later referred to the NIA. The NIA has named the suspended Mumbai Police officer Sachin Vaze as an accused in the case. At the same time, the body of Mansukh Hiren, owner of Scorpio vehicle was also found after a few days, in which Sachin Waze has been accused as well.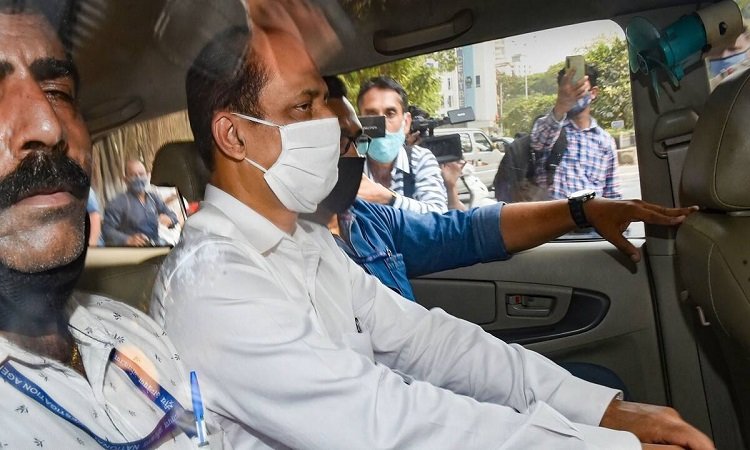 The Uddhav government has been surrounded since the Antilia case surfaced in Maharashtra. Former police commissioner Param Bir Singh wrote a letter against Anil Deshmukh and caused a stir in the politics of Maharashtra. Singh has alleged against Deshmukh that he had given a target of raising 100 crore rupees every month. However, Deshmukh refuted these allegations.
On the other hand, Maharashtra ATS probing the case of Mansukh Hiren's death was also shocked. On Wednesday, the Thane sessions court has asked the ATS to stop the investigation. The ATS was investigating even after the Mansukh case was handed over to the NIA recently, after which the NIA moved the court.
The court asked the NIA to stop the investigation into the Mansukh Hiren death case. The NIA had filed a petition in the court stating that despite the orders of the Home Ministry, Maharashtra is not handing over the investigation of the ATS case to the NIA. At the same time, a day before the Maharashtra ATS revealed that Sachin Waze was involved in the Mansukh massacre. Describing him as the prime accused, ATS chief Jayjit Singh had said that the NIA court would be approached to seek his custody. ATS chief Jayjit Singh had said that more people could be arrested in the case.
The Supreme Court, while hearing a petition against Anil Deshmukh seeking a CBI probe and a transfer be withheld, made serious remarks. The court said on Wednesday that there is no doubt that the issues raised by former Mumbai Police Commissioner Param Bir Singh against Maharashtra Home Minister Anil Deshmukh in his petition are very serious. However, the court has asked Singh to go to Bombay High Court. Senior advocate Mukul Rohatgi, who appeared in the court to present Singh's side, said that he will file a petition in the High Court today itself. The bench told Rohatgi that there are two primary questions – the first is why the petition has been filed in the apex court under Article 32 and why the petitioner has not approached the High Court under Article 226. The second question is why Singh has not made the state Home Minister a party in his petition।