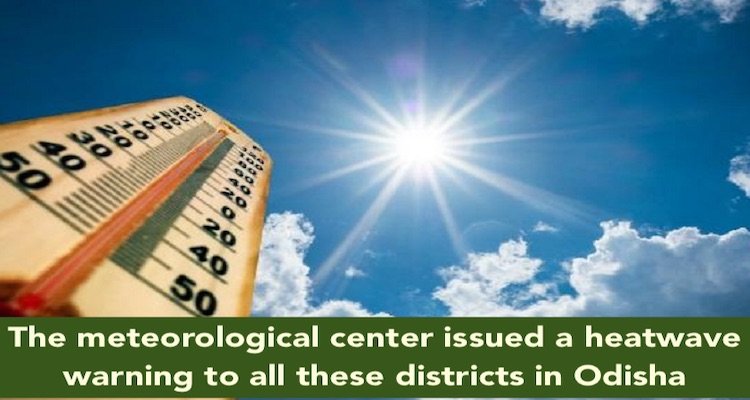 Odisha: In the next 48 hours, there will be a severe heatwave in nine districts.
The whole of Odisha is fried in a hot pot. The meteorological department has issued heatwave warnings to nine districts in the state for the next four hours. So these districts are Balangir. Kalahandi, Anugul, Boudh, Sonpur, Nuapada, Bargarh, Jharsuguda, Sambalpur.
Most importantly, the meteorological department had earlier warned young children, the sick and the elderly to stay away from the heat. In the last 24 hours, the temperature is above 40 degrees in 10 cities in the state.
Titilagarh recorded a maximum of 45.5 degrees Celsius, while Sundergarh recorded a minimum of 40.5 degrees Celsius, according to the meteorological department.